Ai Weiwei: Bare Life
This fall the newly expanded and renovated Mildred Lane Kemper Art Museum will reopen with a major exhibition of work by Ai Weiwei. The renowned Chinese dissident artist and activist is internationally known for rigorous, compassionate, and complex artworks that address themes of political, ethical, and social urgency. Designed by the artist and curated by Sabine Eckmann, William T. Kemper Director and Chief Curator, Ai Weiwei: Bare Life will be on view from September 28, 2019, through January 5, 2020.

The exhibition will feature more than 35 artworks created over the last two decades in a wide variety of mediums—among them sculptures, installations, photographs, and films. A selection of newly conceived large-scale and site-specific projects will be placed in dialogue with some of Ai's most iconic works and several major artworks never before exhibited in the United States. Together, these objects provide new insight into Ai's abiding concern for human rights and the global condition of humanity while showcasing his profound engagement with Chinese culture past and present—especially the radical shifts that have characterized China in the new millennium.

Ai Weiwei: Bare Life, which is organized into two thematic sections, takes its title from the writings of the Italian philosopher Giorgio Agamben, who has long examined the notion of bare, unprotected life and its manifestations throughout human history. In recent years, Agamben's ideas have gained new force as approximately 70 million people have been displaced from their homelands and deprived of basic human rights.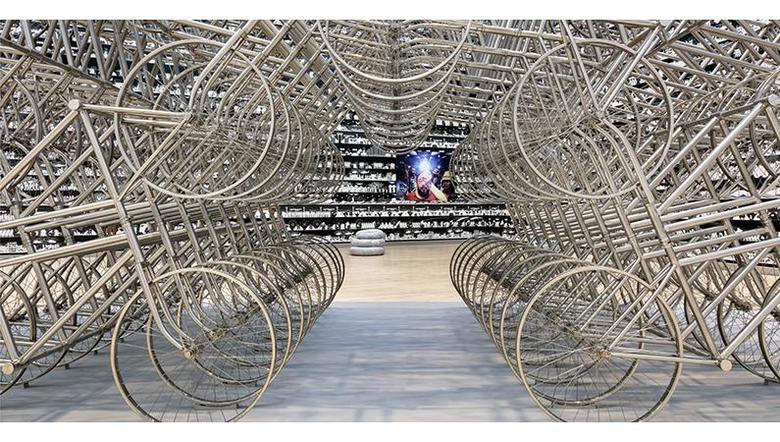 Cuando

28 de septiembre, 2019 hasta el 5 de enero, 2020

Donde

Mildred Lane Kemper Art Museum
1 Brookings Drive
63130 St. Louis, USA

Organizador

Mildred Lane Kemper Art Museum

Enlace
Magazine